CD Coils Springs are supplied as singles or bagged together in factory matched quality pairs. CD Coil Springs are manufactured to original equipment quality ISO and TUV standards using the latest oe-specification spring steel and benefit from advanced protection coatings against corrosion.
The CD Coil Springs range features over 500 references providing 100% coverage of all popular modern front and rear applications.
As safety critical items, CD recommend always replacing coil springs in pairs.
CD Coil Spring Pairs were proudly introduced at the first Automechanika UK exhibition, at the NEC in Birmingham in June 2016. In response to market demands, CD Coil Spring Singles have been added to range in 2021. CD Coil Springs are featured in the July/August 2018 issue of Professional Motor Factor magazine.
---
Factory matched quality pairs or singles
OE matching standards (ISO9001, ISO14001, ISO/TS16949)
2 Year / 24,000 Mile Warranty*
Latest oe-specification steel
Advanced protection coatings
Autocat+ Enhanced Data V9 Compliant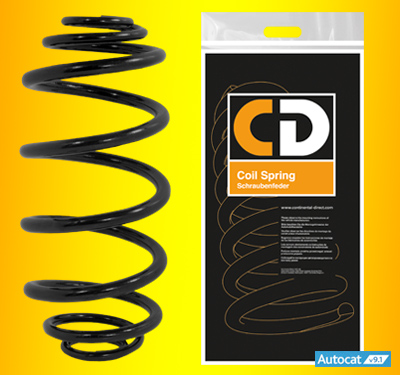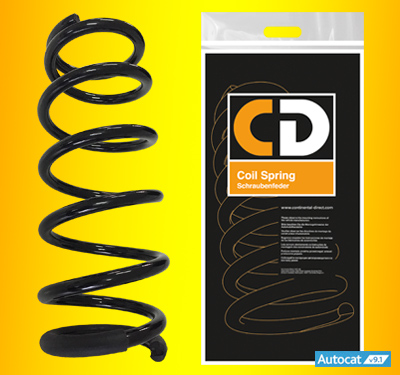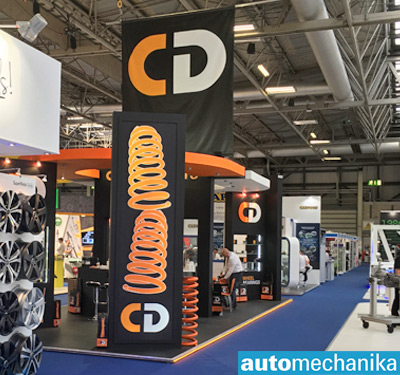 About CD Coil Springs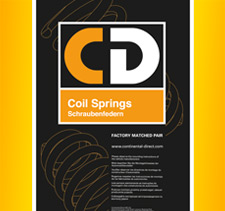 Launched at the first ever Automechanika UK show in Birmingham back in 2016, CD Coil Spring Pairs promptly established a reputation for quality and reliable performance. Supported by the CD competitive price advantage, the range quickly filled a gap in the UK aftermarket. Five years on and CD have responded to further market demands by making the full range available in Singles too.
The expanded CD Coil Spring offering further complements CD Shock Absorbers and CD Strut Top Mounts.
* Terms and Conditions apply to the 2 Year CD Warranty.